New career opportunities for medical interpreters in U.S.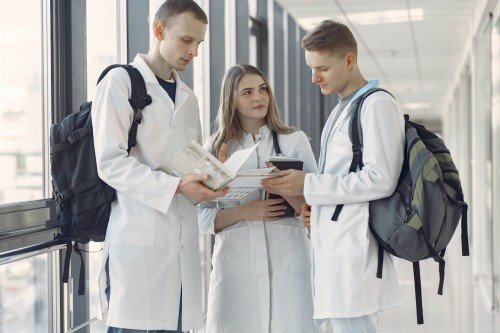 Federal laws have been on the books for years requiring medical institutions to provide interpreters to non-native speakers, but there has been little enforcement of the provisions until recently. Now the Joint Commission, which accredits and certifies more than 18,000 healthcare organizations and programs in the United States, is establishing new standards effective in January requiring hospitals to provide language interpreting and translation services.

The new provisions are expected to further fuel the demand for medical interpreters, which were already in short supply.
Even before the new standards were introduced, the Bureau of Labor Statistics predicted jobs for interpreters and translators would grow by 22 percent over the next decade, faster than the average for all other occupations. Meanwhile a nationwide survey of 4,700 doctors, conducted by the nonprofit Center for Studying Health System Change, found that only 55.8 percent of practices with non-English speaking patients provide interpreting services, and 40 percent offer patient-education materials in languages other than English.

Medicaid currently reimburses the medical provider for the services of an interpreter. Depending on the state, a medical interpreter can make $25 to $50 an hour. In the private sector, they can command upwards of $100 an hour. However, it can be even more costly to forego the services of an interpreter, said Dr. Olgierda Furmanek, an associate professor at Wake Forest University who has designed a new graduate level curriculum in response to this burgeoning career opportunity.